Book Title:

Customer Insights

Subtitle: Second Edition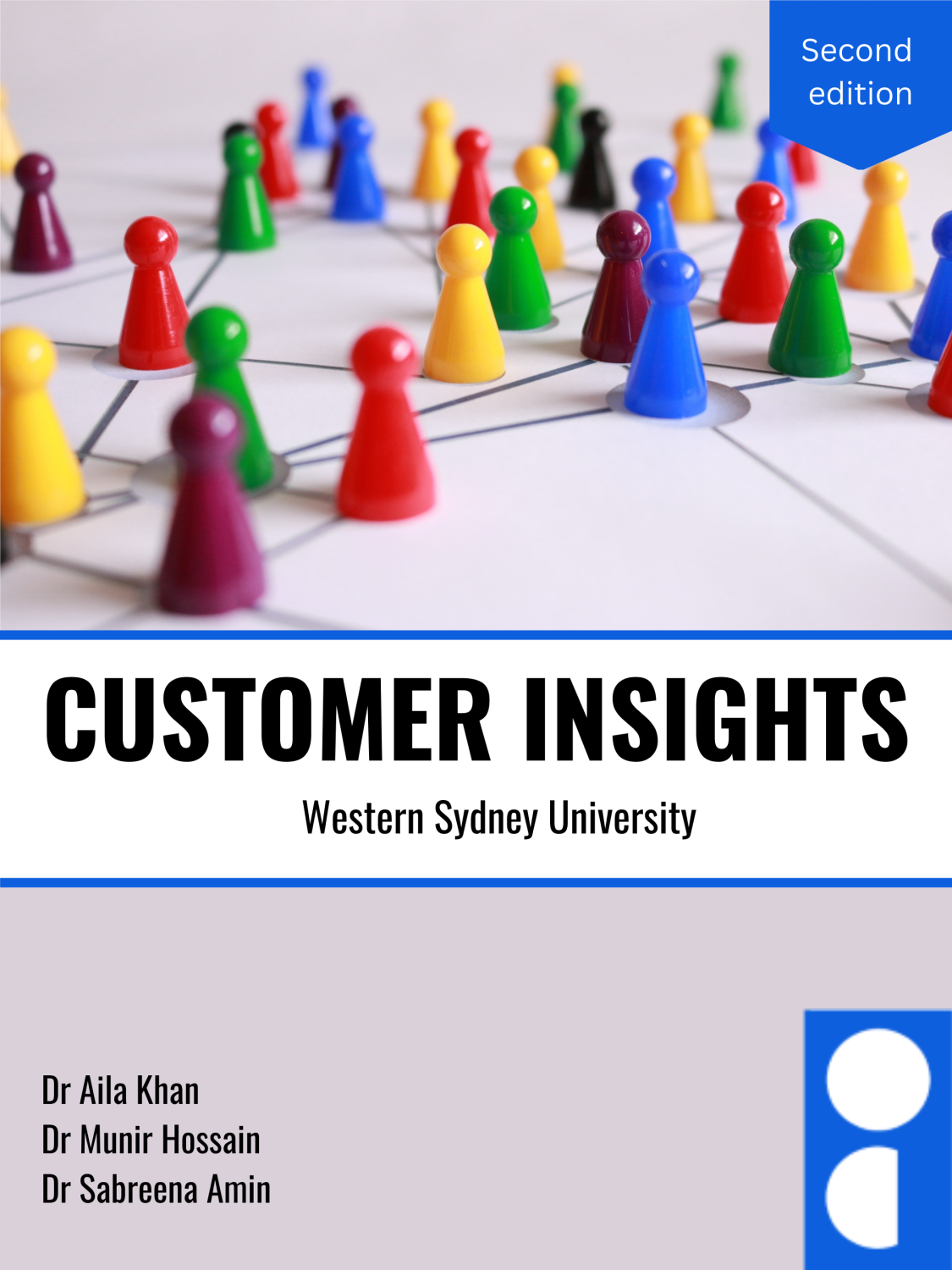 Book Description: This textbook is based on materials sourced from different practitioners from the world of research design, data collection, analysis, and interpretation. The author and her collaborators have also added materials to supplement the available literature.
Licence:
Creative Commons Attribution NonCommercial
Book Information
Book Description
Increasingly, the concept of marketing research is being replaced with the term 'customer or consumer insights'. As decision-makers are bombarded with data, it is important to have an Insights Team or Department which can sift through it all and identify those nuggets of information that can meaningfully explain human behaviour. Such insights must translate into an informed business strategy for success. This book has been curated to ensure that the practice of data collection, analysis, and interpretation is presented from an industry perspective.
Licence
Customer Insights by Aila Khan, Munir Hossain and Sabreena Amin is licensed under a Creative Commons Attribution-NonCommercial 4.0 International License, except where otherwise noted.
Subject
Business and Management