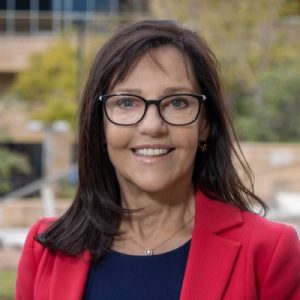 Dr Francina Cantatore is an Associate Professor in the Bond University Faculty of Law and is admitted to the Supreme Court of Queensland and the High Court of Australia. Prior to joining the Bond Faculty of Law, she was the in-house legal adviser for an Australian finance company and practised as a solicitor and barrister in South Africa. Her specialty research areas are legal education, clinical legal education (CLE), intellectual property (IP) law, commercial and consumer law, media and communications law, internet law, property law and finance law.
Francina holds a PhD from Bond University in copyright law and teaches Property Law, CLE, IP Law and Media and Communications Law. She has published three books, numerous book chapters and refereed academic articles. She is also the founding Co-Editor of the Australian Journal of Clinical Legal Education and the recipient of external grant funding in partnered projects relating to legal education and internet law research.
Dr Cantatore established and is currently the Director of the Bond Law Clinic Program, which consists of eight Pro Bono clinics with a focus on public interest matters and access to justice. Francina is the recipient of a number of teaching and research awards, including an Australian National Office of Learning and Teaching Citation for Outstanding Contribution to Student Learning. She is an Executive Member of the Australasian Law Academics Association Committee and the Centre for Professional Legal Education Committee. She is also an Executive Board Member of Bond Limited, and a member of the Bond University Human Research Ethics Committee.